"

"Renowned for coming up with creative and catchy melodies layered with complex chords, rolling basslines & inspiring lyrics, Jay Slay has also contributed a lot to the industry as a speaker and writer on musician mental health...""


Jay Slay is a Canadian DJ, producer, and musician mental health speaker with 17 releases on all major platforms. With over 1 million Spotify streams, 3 Beatport Staff Picks/7 Top 10s/1 Featured Track, along with the "All Night Long" original and remixes tying for #1 most added electro tracks to independent FM radio in North America in May 2020, he has a proven record of success. Jay has a history of airplay on 120+ FM stations, a nomination for 2017 Electronic Recording of the Year at the Edmonton Music Awards, and 4 remix competitions hosted by Digital Empire Records for his original tracks.

Not only a versatile DJ who can play anything from chillout to hard electro or entirely original sets with live vocalists, he's a credentialed musician with 20 years classical music training in piano and a Bachelor of Music degree, made evident by his memorable melodies, complex chords, and groovy basslines in styles such as electro house and future house. Jay is also a recognized educator and speaker, with an Edmonton Journal interview in June 2020, having led the "Emergency Divergency De-escalation Demonstration" workshop for the University of Calgary's 2021 Mass Gathering Medicine symposium, facilitating the 2020 Virtual Electronic Music Summit's "Pandemic Panic Panel," and extensive university teaching. He's also a contributor to an upcoming artist touring manual by Live Nation and the Music Industry Therapists & Coaches.
Press Photos
Discography
KEY POINTS
•17 official releases available through all major online streaming and purchase platforms (9 Jay Slay, 8 under previous artist name J-Hamz) in a range of electronic subgenres from more relaxed house music to high energy electro house
•7 Beatport Top 10s, 3 Staff Picks, 1 Featured Track
•Soon-to-be 5 remix competition for my original tracks, "I'd Do Anything," "I Stack Up," "Keep On Lovin'," and "All Night Long" hosted by Digital Empire Records

DESCRIPTIONS & PREVIEWS
jayslay.com/discography
Complete originals and remixes Spotify playlist


Complete originals and remixes Soundcloud playlist


LISTING & HIGHLIGHTS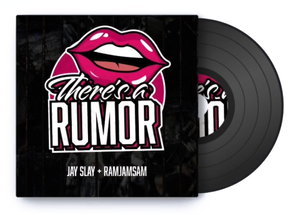 •"There's a Rumor" 2020 jayslay.lnk.to/theresarumor collaboration with RamJamSam
•"All Night Long" Official Remixes 2019 jayslay.lnk.to/allnightlongofrx peaked #6 future house Beatport charts bit.ly/allnlofrxcharts, Remix Competition Top Winners 2020 jayslay.lnk.to/allnightlongrmx Zakkov 1st winner ~78,000 Spotify plays peaked #4 electro house/#4 future house/#6 big room on Beatport bit.ly/allnltoprmxcharts, Remixes - The Best of the Rest 2020 jayslay.lnk.to/allnightlongrmx2 Aux remix on ElectroDanceMixes YouTube with 1.4 millions subscribers bit.ly/electrodancemixessummer2020
•"All Night Long" 2018 jayslay.lnk.to/allnightlong features original lyrics and vocals by Kelly Alaina, Beatport Staff Pick, ~82,000 Spotify plays, track and Digital Empire Records remix competition featured on WeRaveYou.com bit.ly/WRYallnightlong and THEMusicEssentials.com bit.ly/THEallnightlongcontest, music video bit.ly/allnightlongmusvid
•"Keep On Lovin'" Remixes 2018 j-hamz.lnk.to/KOLrmx 5 contest winning remixes of the second track of my "I Stack Up" EP, was a Beatport Staff Pick and hit #6 electro house charts bit.ly/KOLrmxbtprtcharts, with blog reviews including WeRaveYou.com bit.ly/wryKOLrmx and THEMusicEssentials.com bit.ly/THEKOLrmx 
•"Keep On Lovin'" Official Remixes 2018 j-hamz.lnk.to/KOLofrx, 2 remixes by Digital Empire Records artists Ready Or Not and Xandie, ~140,000 Spotify plays, Beatport chartings #5 future house/#7 electro house releases bit.ly/KOLofrxbtprtcharts, Ready Or Not remix on Digital Empire VIP Best of 2018 compilation
•"I Stack Up" EP 2017 j-hamz.lnk.to/istackup contains 3 original tracks, original lyrics and vocals by Jesse Peters, it was a Beatport Staff Pick, hit #3 electro house/#6 big room releases bit.ly/ISUbtprtcharts, got 33 major Spotify playlist placements including bit.ly/electronica2017 and bit.ly/ukTop40, and many positive blog reviews including WeRaveYou bit.ly/JHWRYfeature and JamSphere bit.ly/JHJSftr
•"I Stack Up" Remixes 2017 j-hamz.lnk.to/ISUrmx 6th release, the 5 winners of Digital Empire Records' remix contest for the title track of J-Hamz' "I Stack Up" EP, the 1st place winner sat in the #5 spot on "Showtek's Favorites" Spotify playlist bit.ly/showtekfaves, hit #7 electro house/#9 big room releases on Beatport bit.ly/ISUrmxbtprtchart, with blog reviews including WeRaveYou.com bit.ly/wryISUrmx and NoisePorn.com bit.ly/NoisePornISUrmx 
•"I'd Do Anything" EP 2016 j2.lnk.to/iddoanything, 4th release, original track and 4 remixes, was nominated for Electronic Recording of the Year 2017 Edmonton Music Awards bit.ly/2017EMA, Beatport chartings include #12 in dubstep releases/#18 in electro house/#20 in progressive house bit.ly/j2idabeatporthx, features accomplished actress and lawyer Michelle Molineux, received airplay on 110+ college FM radio stations in Canada and USA
•"Until The End" Single 2015 j-hamz.lnk.to/untiltheend, 3rd release, was a Beatport Featured Track in the Progressive House genre, and peaked as Calgary label OTW Recordings' #2 seller, also featuring Michelle Molineux
•First release 2014 "What's Goin' On" on Wolfrage Recordings

Media may contact for MP3s or WAVs
"All Night Long" Music Video