"

"Renowned for coming up with creative and catchy melodies layered with complex chords, rolling basslines & inspiring lyrics, Jay Slay has also contributed a lot to the industry as a speaker and writer on musician mental health...""


Jay Slay is an award-winning Canadian DJ, producer, musician mental health speaker, and Vibe Raiders label co-boss with 18 releases on most major music platforms. With 1 million+ Spotify streams, a Best Music Video award jayslay.lnk.to/allnightlongvid, 3 Beatport Staff Picks, and #1 most added electro charting on North American indie FM in 2020, he has a proven track record of success. 

Not only a versatile DJ who can play anything from chillout to hard electro or entirely original sets with live vocalists, he's also an event organizer and co-host, and credentialed musician with 20 years classical music training in piano and a Bachelor of Music degree, made evident by his memorable melodies, complex chords, and groovy basslines in styles such as electro house and future house.

Jay is also a recognized musician mental health educator and speaker, with a 2021 interview on Bass Coast's Sanctuary Radio bit.ly/jayslaybasscoastsanctuaryradio, Edmonton Journal interview bit.ly/edmontonjournalvems in June 2020, facilitating the 2020 Virtual Electronic Music Summit's "Pandemic Panic Panel" and extensive teaching experience at the University of Alberta. He's also a contributor to an upcoming artist touring manual by Live Nation and the Music Industry Therapists & Coaches bit.ly/vicearticlemitcbook.
Press Photos
Discography
KEY POINTS
•18 official releases available through all major online streaming and purchase platforms (10 Jay Slay, 8 under previous artist name J-Hamz) in a range of electronic subgenres from more relaxed house music to high energy electro house
•7 Beatport Top 10s, 3 Staff Picks, 1 Featured Track
•5 remix competitions for my original tracks, "Love Your Guts," "I'd Do Anything," "I Stack Up," "Keep On Lovin'," and "All Night Long" hosted by Digital Empire Records

DESCRIPTIONS & PREVIEWS
jayslay.com/discography
Complete originals and remixes Spotify playlist


Complete originals and remixes Soundcloud playlist


LISTING & HIGHLIGHTS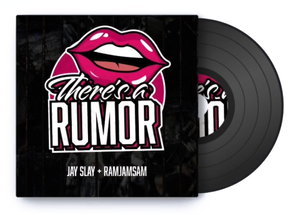 •"There's a Rumor" 2020 jayslay.lnk.to/theresarumor collaboration with RamJamSam
•"All Night Long" Official Remixes 2019 jayslay.lnk.to/allnightlongofrx peaked #6 future house Beatport charts bit.ly/allnlofrxcharts, Remix Competition Top Winners 2020 jayslay.lnk.to/allnightlongrmx Zakkov 1st winner ~78,000 Spotify plays peaked #4 electro house/#4 future house/#6 big room on Beatport bit.ly/allnltoprmxcharts, Remixes - The Best of the Rest 2020 jayslay.lnk.to/allnightlongrmx2 Aux remix on ElectroDanceMixes YouTube with 1.4 millions subscribers bit.ly/electrodancemixessummer2020
•"All Night Long" 2018 jayslay.lnk.to/allnightlong features original lyrics and vocals by Kelly Alaina, Beatport Staff Pick, ~82,000 Spotify plays, track and Digital Empire Records remix competition featured on WeRaveYou.com bit.ly/WRYallnightlong and THEMusicEssentials.com bit.ly/THEallnightlongcontest, music video bit.ly/allnightlongmusvid
•"Keep On Lovin'" Remixes 2018 j-hamz.lnk.to/KOLrmx 5 contest winning remixes of the second track of my "I Stack Up" EP, was a Beatport Staff Pick and hit #6 electro house charts bit.ly/KOLrmxbtprtcharts, with blog reviews including WeRaveYou.com bit.ly/wryKOLrmx and THEMusicEssentials.com bit.ly/THEKOLrmx 
•"Keep On Lovin'" Official Remixes 2018 j-hamz.lnk.to/KOLofrx, 2 remixes by Digital Empire Records artists Ready Or Not and Xandie, ~140,000 Spotify plays, Beatport chartings #5 future house/#7 electro house releases bit.ly/KOLofrxbtprtcharts, Ready Or Not remix on Digital Empire VIP Best of 2018 compilation
•"I Stack Up" EP 2017 j-hamz.lnk.to/istackup contains 3 original tracks, original lyrics and vocals by Jesse Peters, it was a Beatport Staff Pick, hit #3 electro house/#6 big room releases bit.ly/ISUbtprtcharts, got 33 major Spotify playlist placements including bit.ly/electronica2017 and bit.ly/ukTop40, and many positive blog reviews including WeRaveYou bit.ly/JHWRYfeature and JamSphere bit.ly/JHJSftr
•"I Stack Up" Remixes 2017 j-hamz.lnk.to/ISUrmx 6th release, the 5 winners of Digital Empire Records' remix contest for the title track of J-Hamz' "I Stack Up" EP, the 1st place winner sat in the #5 spot on "Showtek's Favorites" Spotify playlist bit.ly/showtekfaves, hit #7 electro house/#9 big room releases on Beatport bit.ly/ISUrmxbtprtchart, with blog reviews including WeRaveYou.com bit.ly/wryISUrmx and NoisePorn.com bit.ly/NoisePornISUrmx 
•"I'd Do Anything" EP 2016 j2.lnk.to/iddoanything, 4th release, original track and 4 remixes, was nominated for Electronic Recording of the Year 2017 Edmonton Music Awards bit.ly/2017EMA, Beatport chartings include #12 in dubstep releases/#18 in electro house/#20 in progressive house bit.ly/j2idabeatporthx, features accomplished actress and lawyer Michelle Molineux, received airplay on 110+ college FM radio stations in Canada and USA
•"Until The End" Single 2015 j-hamz.lnk.to/untiltheend, 3rd release, was a Beatport Featured Track in the Progressive House genre, and peaked as Calgary label OTW Recordings' #2 seller, also featuring Michelle Molineux
•First release 2014 "What's Goin' On" on Wolfrage Recordings

Media may contact for MP3s or WAVs
"All Night Long" Music Video